Exploring Things To Consider Before Traveling To A New Place
Traveling domestically or internationally can be an exciting activity, but some things are to be taken care of if you desire a vacation or trip that is truly stress-free. From purchasing travel insurance to being vaccinated to booking flights and hotels, various tasks are to be completed before you are all set to fly out to that new destination.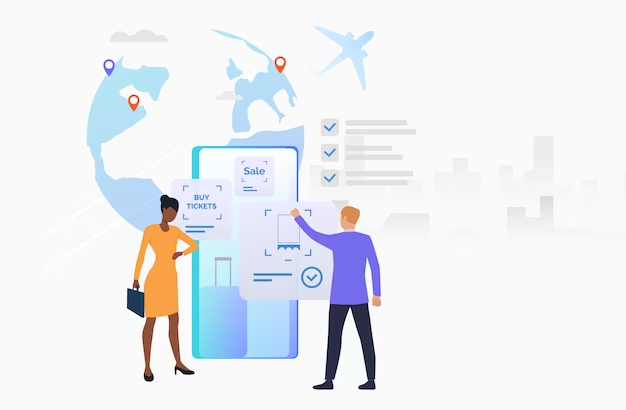 To help you in this process, mentioned below are key aspects to be considered while traveling abroad.
Firstly, planning and assessing your ideal travel itinerary is important by considering your
budget and other preferences. We all are subject to various interests and tastes; thus, having a well-planned itinerary lets you remain mentally peaceful by using the limited time most efficiently.
The correct way to pre-plan your trip is by conducting a bit of research about your destination. Quick and easy research with the help of the Internet will let you stay updated about the famous sightseeing places and other tourist activities the new place offers.
While traveling abroad, make sure to purchase travel insurance for health or luggage safety from a reliable travel booking app. Travel insurance safeguards you in case of unforeseen incidences like a delayed or even a missed flight or stolen baggage. Putting in a few hundred bucks presently can save thousands at a future date.
It is not recommended that you carry any valuable stuff while traveling abroad. Items like jewelry and other costly stuff may grab the attention of thieves who target and keep a close eye on tourists. If you wish to carry such expensive things, always keep them safe in the hotel. Also, do not stuff your wallet with extra cash and other irrelevant items like credit cards that would be useless.
Also, make it a habit to label every piece of luggage with tags containing your basic details like name, place of residence, and contact number.
You should keep all your details in a single place by using travel booking apps and websites like booking.com that let you check your flight statuses, check-in timings, gaye numbers, etc.
Many airports provide you with free WiFi but stay aware of the hackers by using a VPN as a safety precaution.
Selecting a hotel room can be tiring. Hence we should thank the Internet for being at our service whenever we need it and for letting us book hotels or resorts online. The hotel should be centrally located, and it is advised that you get acquainted with the surrounding area in some way – it will help you, and the route planning can be fun.
You can use the Internet to book the flight tickets and cabs for your vacation. Search and compare the prices to get the best deals from various apps and websites.
Conclusion:
Keeping a note of the tips mentioned above and measures will benefit you during your travel and stay to a great extent. Also, it would help if you learn to say easy phrases such as ''good morning'' and ''thank you'' in the respective local language. Lastly, ensure that your travel insurance covers all the medical ailments you might be prone to. Systematic planning and the correct preparation can let you make the most of your trip.